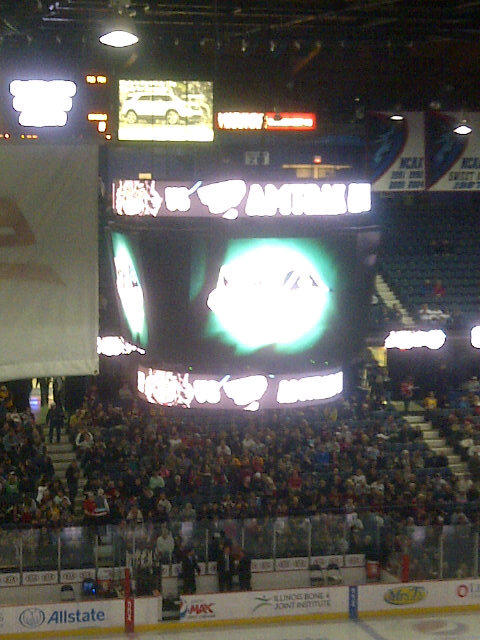 Game three of this years "Amtrak Rivalry" between the Wolves and Admirals has not disappointed us yet. So far after just one period of play we have a defensive battle on our hands.
The Wolves scored on a power play at the 5:47 mark thanks to defenseman Brad Hunt. Nearly three minutes later, Admrials forward  Juuso Puustinen would tie the game as he pulled a shot past Wolves goalie Eddie Lack.
Both teams so far have combined for 19 shots but only two goals between them. Both teams are also playing quite aggressively. There has already been one fight between these two squads.
Both teams have also combined for six penalty minutes, plus the officials have broken up numerous potential skirmishes between these I-94 rivals.
This was all just the first period, we still have two periods left. You can continue to follow me during the game on Twitter @GabeSalgado82 #Q101Sports
Here is the first period box score: http://theahl.com/stats/game-summary.php?game_id=1010112
There was an issue loading your timed LeadBox™. Please check plugin settings.