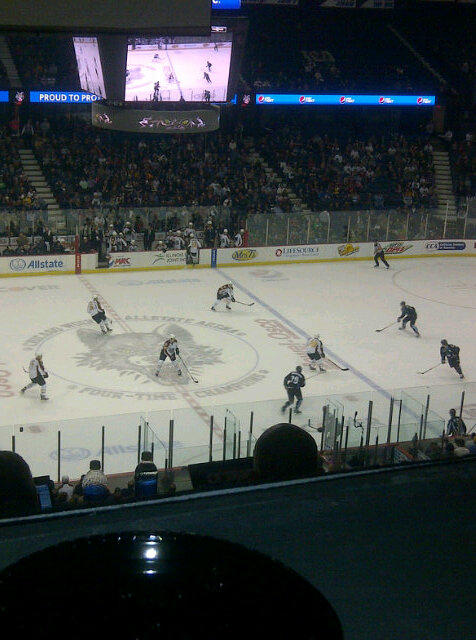 Both teams continue to trade goals after two periods. Milwaukee struck first when Admirals winger Daniel Bang slipped one past Eddie Lock to take a 2-1 lead just 90 seconds into the period.
The Wolves would answer back at the 8:56 mark when center Jordan Schroeder picked up his sixth goal of the season. Both teams would get numerous shots but the stalemate would remain.
The second period was both fight free and penalty free. I expect both teams to come out strong as we head into the third and final period.
Despite the four total goals scored, both teams continue to put out solid defensive efforts. The 8,318 here in attendance at the Allstate Arena are on the edge of their seats.
Here is the second period box score: http://theahl.com/stats/game-summary.php?game_id=1010112
You can follow me during period number three on Twitter @GabeSalgado82 #Q101Sports