Halftime: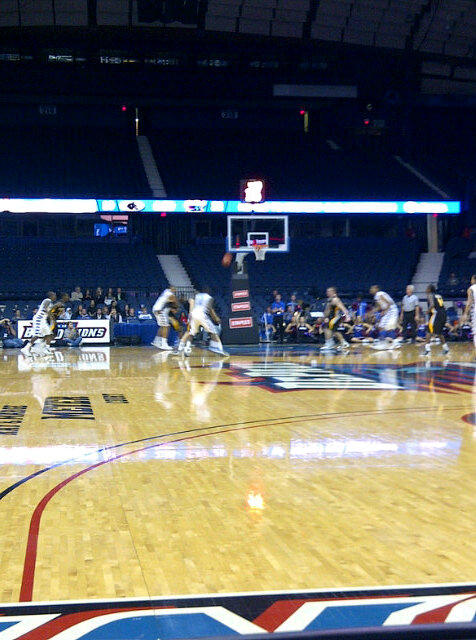 DePaul finished the first half on a 11-2 run.
The Blue Demons have exceeded everyone's expectations with an outstanding first half. DePaul leads the Panthers from Wisconsin-Milwaukee 45-27 at halftime.
Cleveland Melvin, Donnavan Kirk, and Jamee Crockett lead all DePaul scorers, while Melvin leads all rebounders. The Blue Demons started the game on a 20-6 and never looked back.
The Panthers looked lost on defense and are getting dominated in the paint. Their offense can't break through DePaul's defense and have been highly dependent on jump shots.
Last year, the Blue Demons had a tendency to blow second half leads. I can only hope that this 18 point lead does not go to waste.
If the Demons can keep up this tempo and can keep UWM out of the paint, they will increase this winning streak to four games.
Here is the box score thus far:  http://stats.statbroadcast.com/statmonitr/?id=13624
You can continue to follow me on Twitter @GabeSalgado82 #Q101Sports and you will hear from me again after the game.
Post-Game: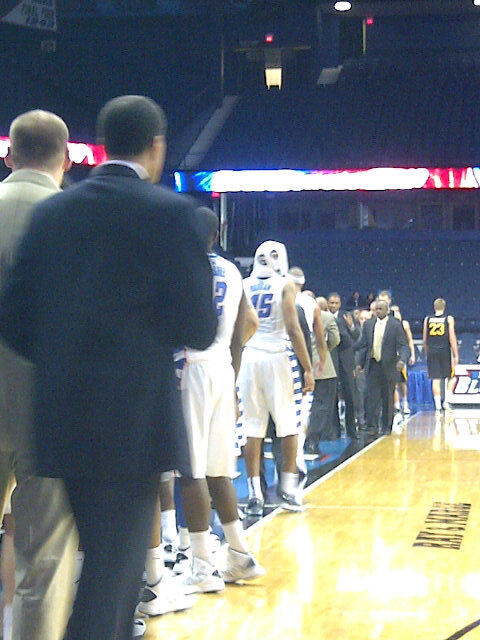 DePaul and Wisconsin-Milwaukee shake hands after the game.
The Blue Demons came out firing on all cylinders in the first half and did not led up in the second half. DePaul owned the UWM Panthers for the entire 40 minute stretch, and come out on top with an 84-50 victory.
This is the Demons' biggest win of the season to date, and they now add to their winning streak which stands at four games. Four of DePaul's five starters finished in double figures.
They also got 33 points from their bench, and they shot 50% from the field. That was just on the offensive side, the defense was just as good if not better.
DePaul held the Panthers to just 25% shooting, and only one UW-Milwaukee player reached double figures this afternoon. Overall it was a great day and a big victory for this DePaul team which is finally starting to come of age.
Oliver Purnell's squad is now 6-3 this year, but the real test will come once the conference schedule begins in January. Next up for the Demons is a trip to the Desert Southwest.
On Wednesday night DePaul will take on Arizona State in Tempe and it will be a very difficult challenge. Aside from the headaches of traveling out west, they will play a Sun Devils squad that is 8-1 and winners of their last four games.
DePaul will have a tall order ahead of them as they try to win their fifth straight game. This is will be a major opportunity for the Demons to show college basketball that they are the real deal.
Seven days from now, they will return to the Allstate Arena to face Northern Illinois.
Here is Oliver Purnell's post-game press conference:
Here is the box score from today's game: http://stats.statbroadcast.com/statmonitr/?id=13624