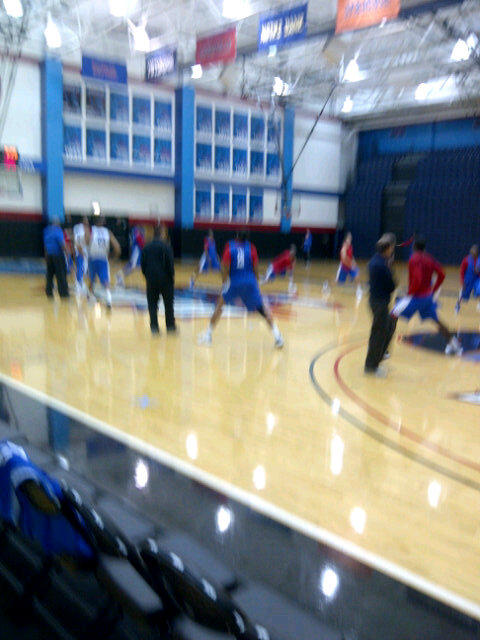 The Blue Demons stretch before practice.
The DePaul Blue Demons men's basketball got back to work on Friday as they prepare for the arrival of Wisconsin-Milwaukee on Sunday afternoon.
The Demons extended their current winning streak to three games after an amazing comeback against Chicago State on Wednesday night.
As great as that victory was, the Blue Demons are not satisfied. They remain hungry and they are well aware that this is just the beginning of a long season.
The Big East Conference portion of their schedule begins on January 2nd. Head coach Oliver Purnell has said that he only focuses on one game at time.
So far the Demons have defied expectations, the only questions is can they continue this winning streak?
How will will they perform once the conference schedule begins? But for the Demons, their more immediate concern is the UW-Milwaukee Panthers on Sunday.
Tip-off is at 4PM on Sunday from the Allstate Arena in Rosemont. You can follow me on Twitter during the game @GabeSalgado82 #Q101Sports
After practice coach Oliver Purnell spoke to the media:
I also had a chance to speak with DePaul forward Donnavan Kirk:
This is a solid athletic Blue Demons team that is looking to take college basketball by storm.
It will be fun to watch……