Q101 Brings Sonic Boom Back To The Radio
A long-standing favorite of many club fans was Q101's Sonic Boom. It's on again, off again road was always met with dismay by fans.
We've heard you loud and clear and have decided to bring the show back with many of the features fans have asked for including more time, more styles and more DJS.
Starting Friday, June 9, 2017, the show returns to Q101 at 10PM CT – 4AM CT.
Each week we'll kick things off with Q101 alum Zoltar, the brother from another planet hosting his "Subterranean" show which is coming up on its fifteenth year. How amazing is that!
Following Zoltar we'll feature local DJS and international DJS as well as our new 'residents'. Our residents all play a different style of EDM and with our guests we'll feature more of it all including Bass, Trap, Industrial, House, Techno, Trance and more – as you've asked.
Q101 RESIDENT DJS
RENCARN8
DJ LAZER
RJ PICKENS
MARTIN BOOGIEMAN LUNA
To add to all of that, we'll be featuring guest DJ mixes and shows from international superstars including Don Diablo, Swanky Tunes, Umek, Noisia, Robin Schulz, Paul Van Dyk and more.
And finally, as many of you have asked, we'll have the mixes archived streaming 'on demand' on the website in the SONIC BOOM section tracklists so you can listen on your own time.
LISTEN TO SONIC BOOM
Listen in the Q101 app for Android or iPhone, in the Clubhead TV app, in the iHeartRadio app (under WCKG) and on 102.3 FM in the SW suburbs of Chicagoland.
Q101's Sonic Boom is back and it's here to stay.
Spread the word and listen below live!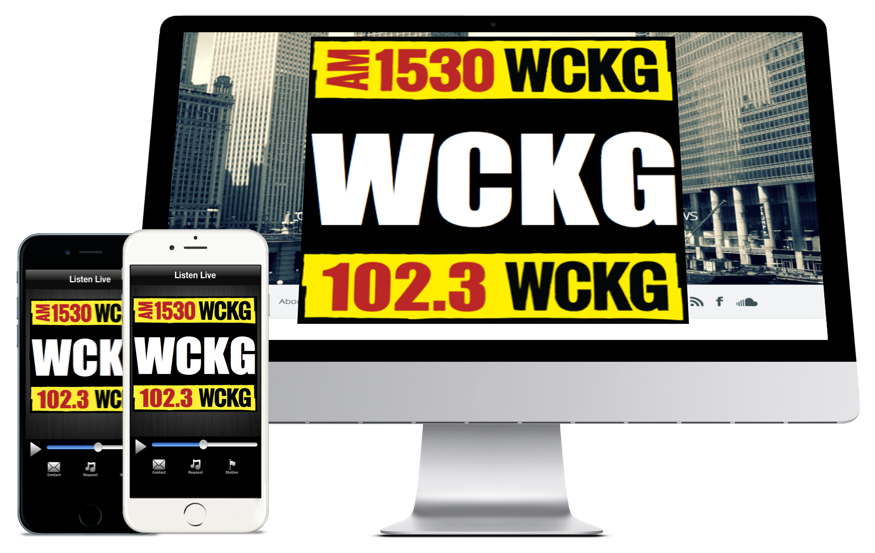 Listen WCKG here and get the signal 100% crystal clear and in Stereo! This is the live stream of WCKG.